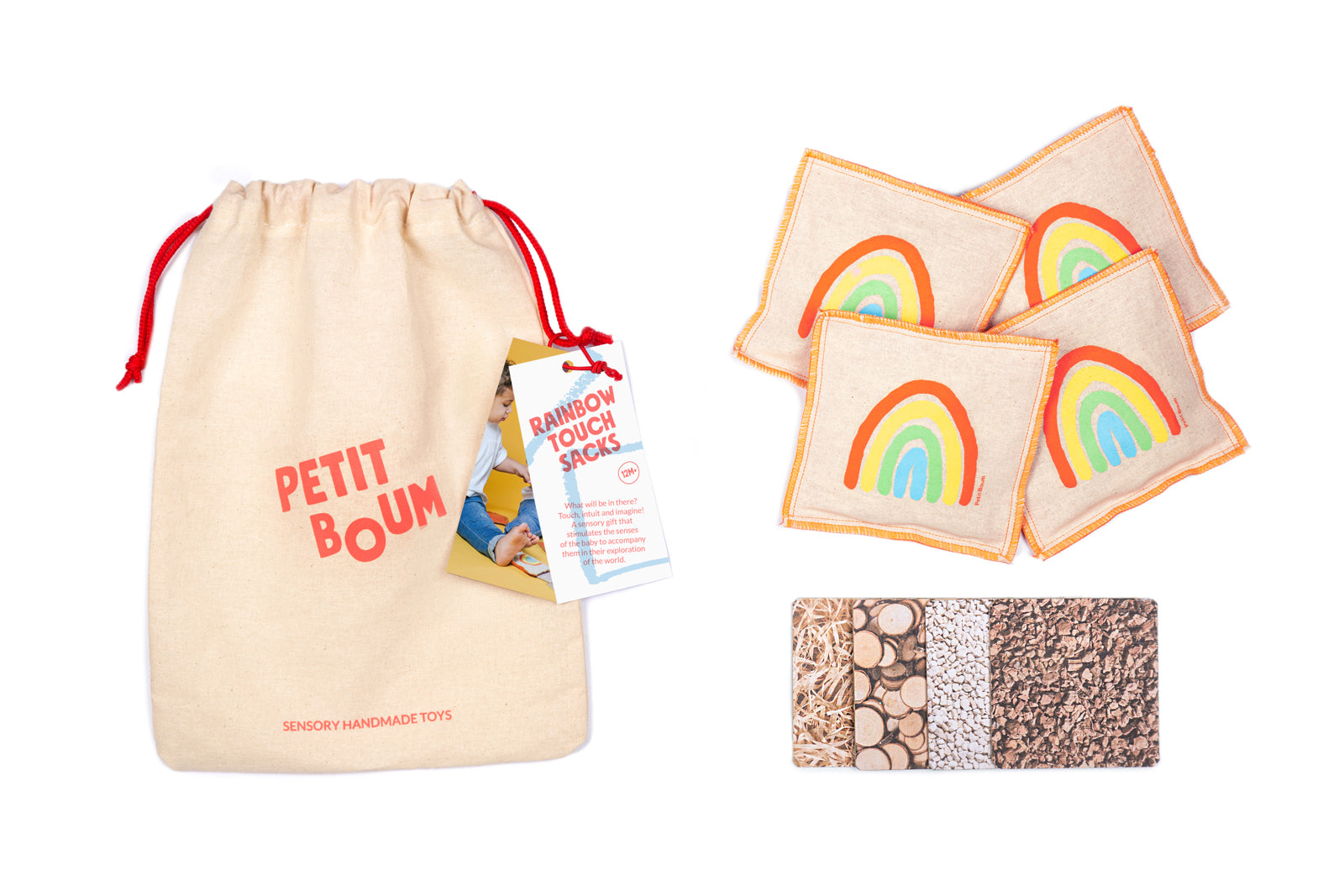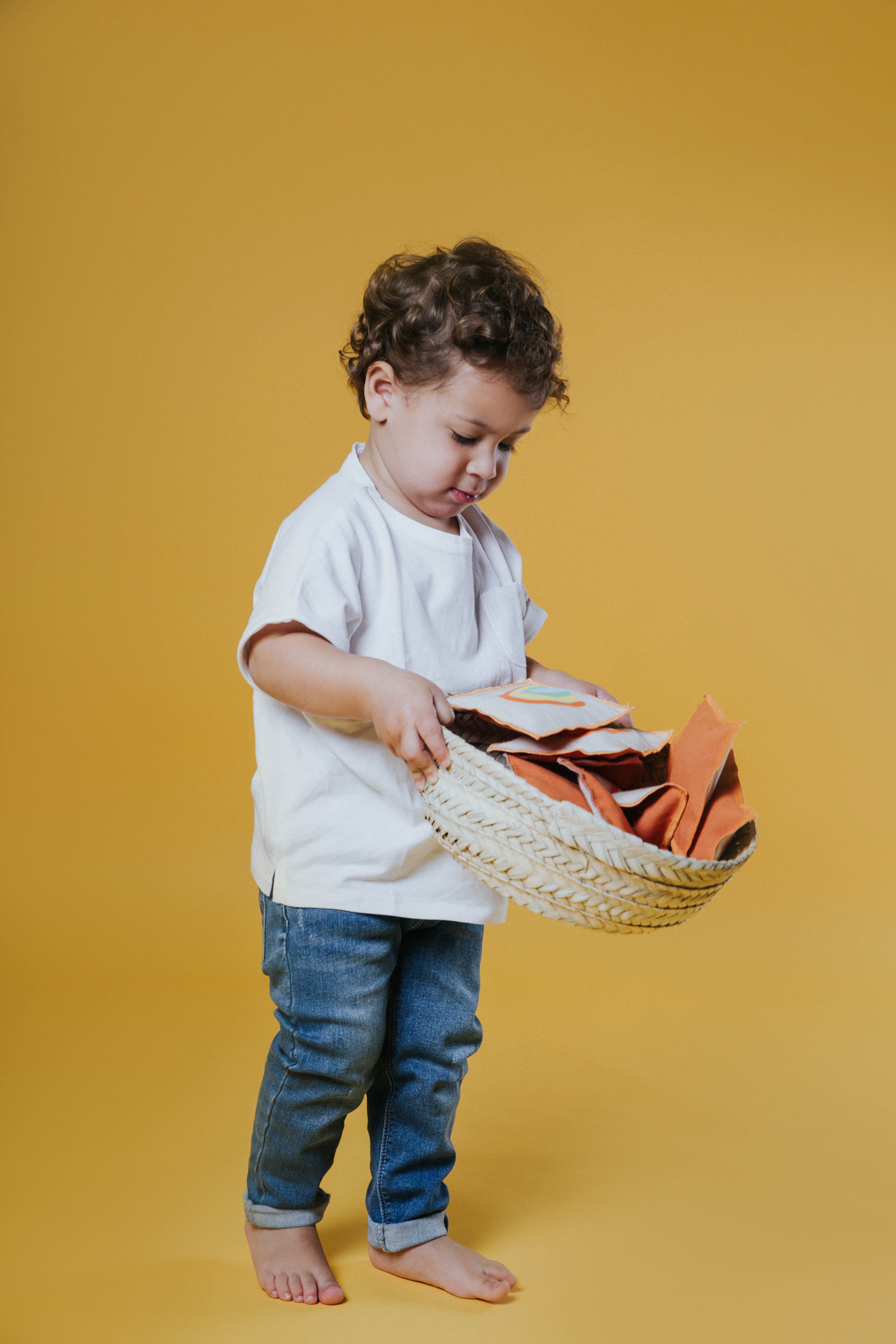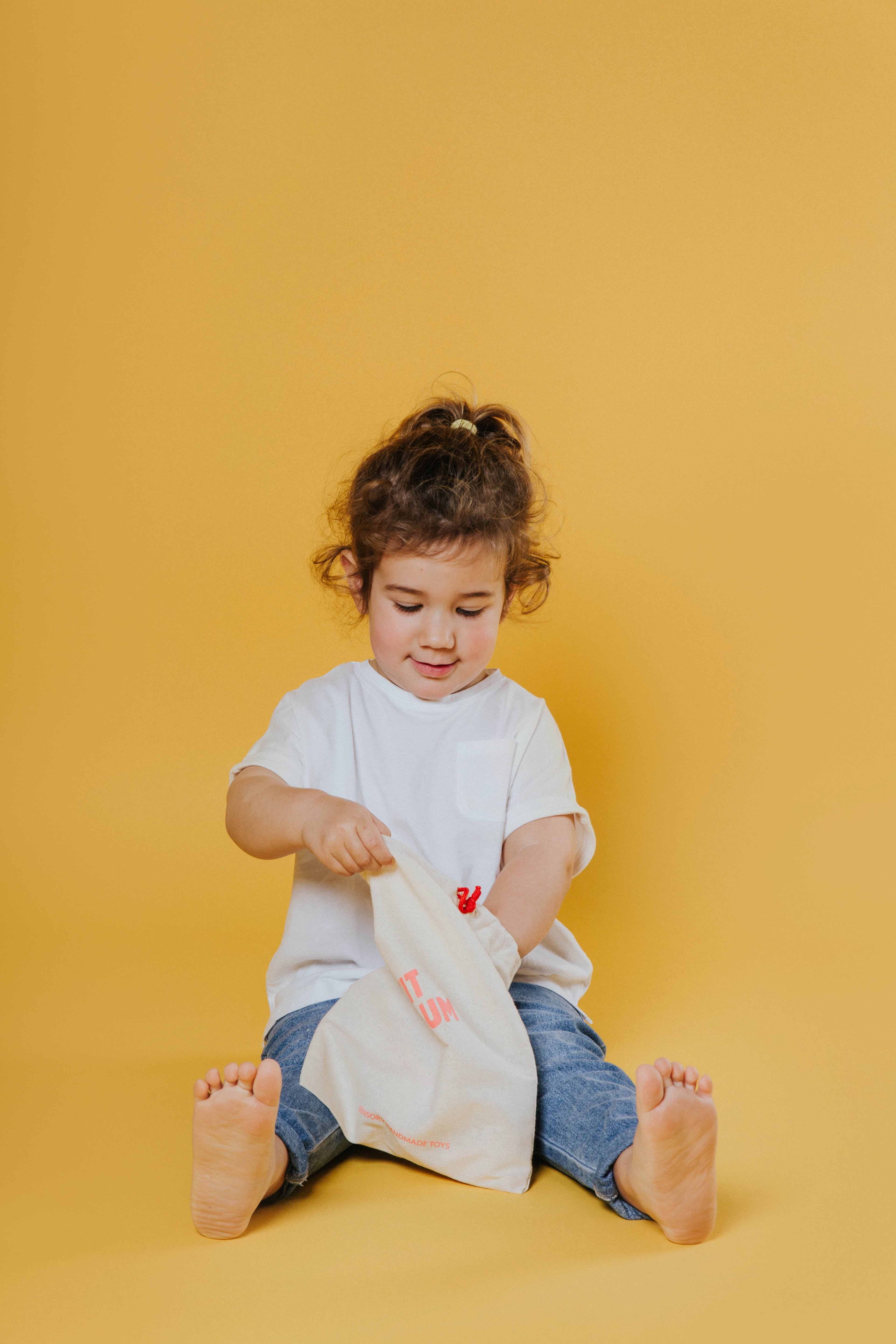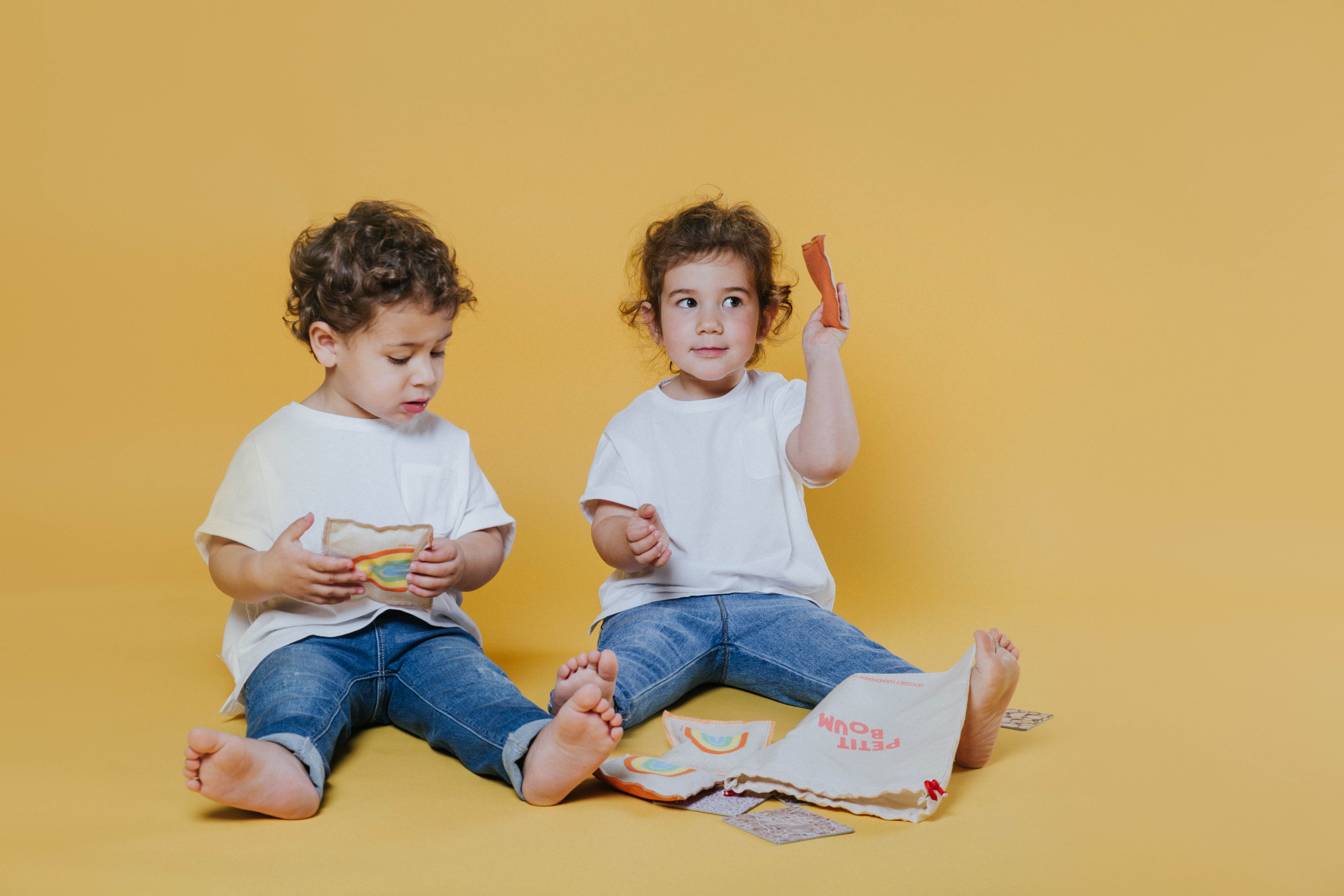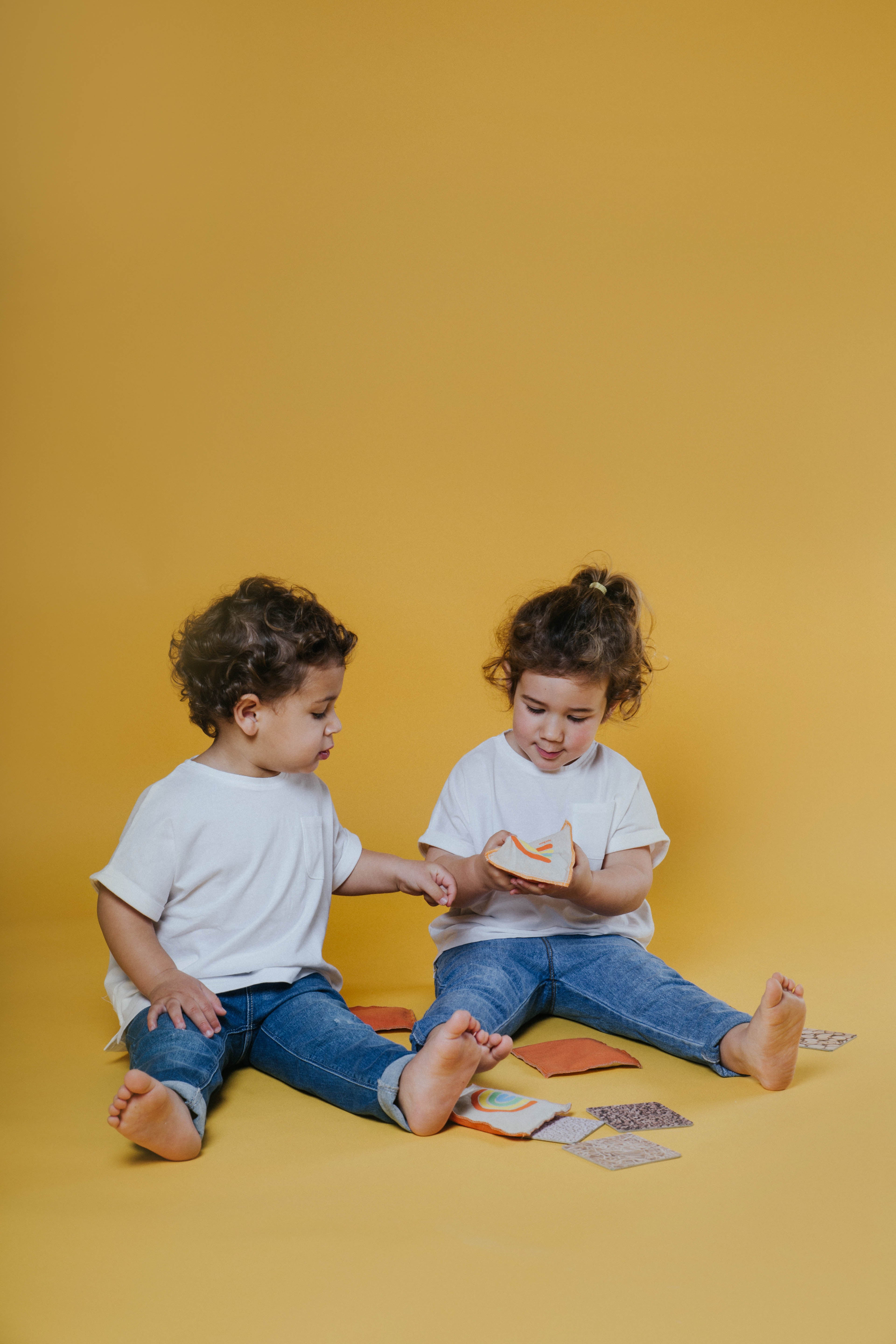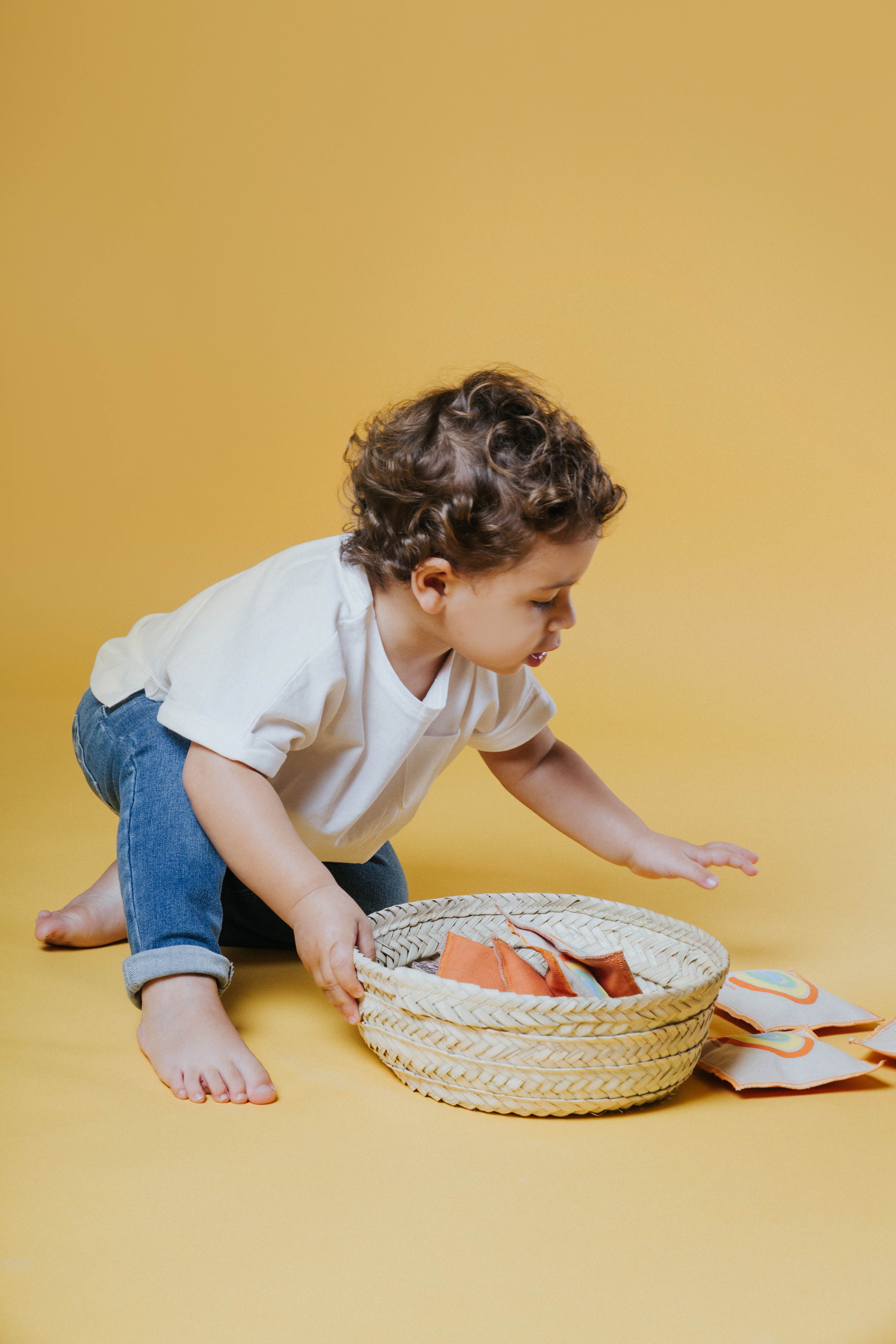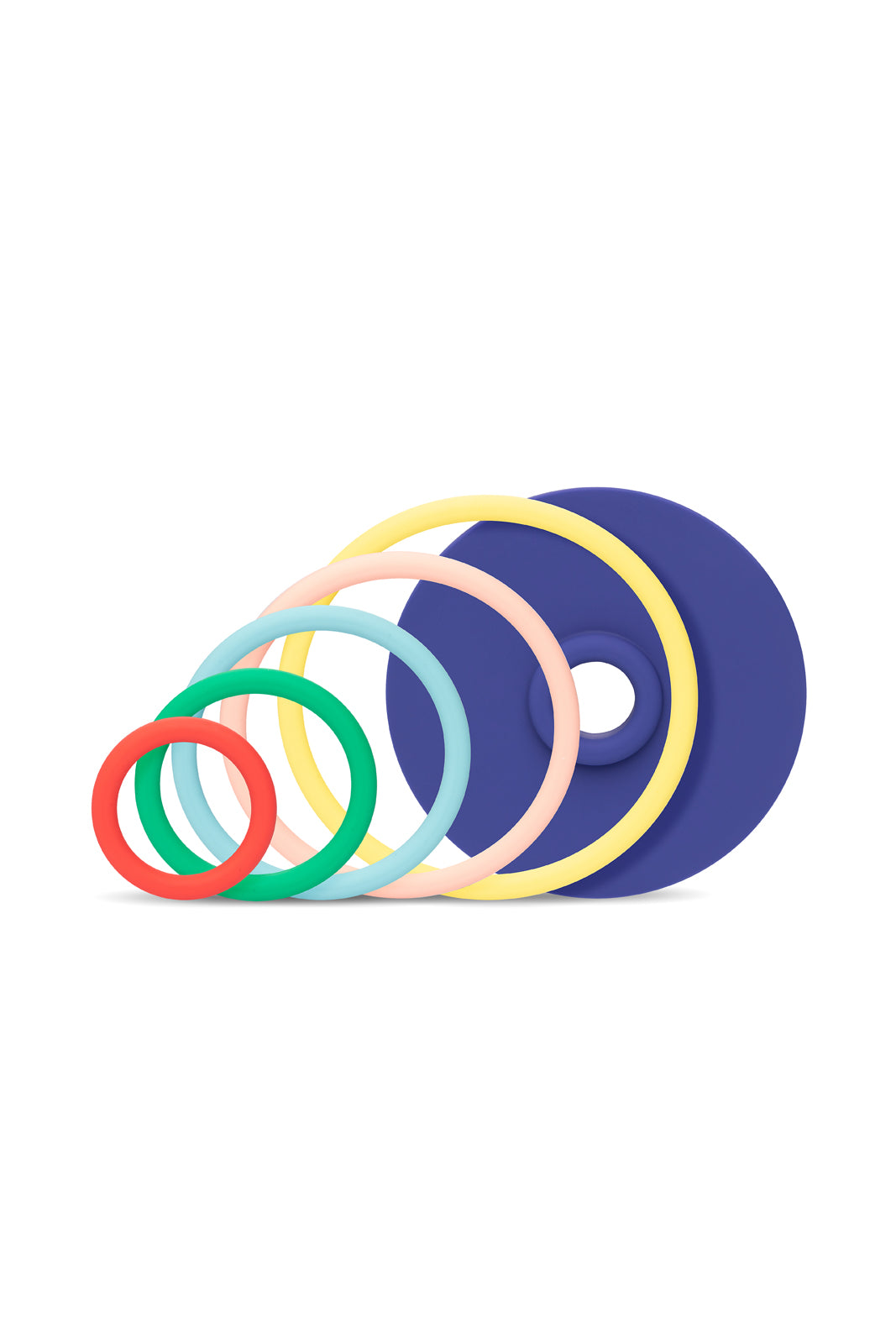 Petit Boum - Rainbow Touch Sacks
Five cotton bags filled with carefully selected natural materials that invite babies to explore the world through play.
Inspired by Montessori pedagogy, these sensory bags provide a variety of sounds and textures that promote the development of stereognostic perception, that is, allowing us to recognize an object without the intervention of our eyes.
They are accompanied by cards – clues, through which the baby will develop his deductive ability. The contents of each sachet are linked to an image. A wide range of game possibilities opens up: associate each card with its corresponding pocket, hide one of the cards and discover by touch which pocket is too much, improvise a memory game by associating the contents of the pockets with the images on the cards upside down posted…
Rainbow Touch Sacks invite babies to explore independently with their senses. They promote the development of coordination of vision with touch and help them understand equations of volume, quantity and weight.
From 1 year.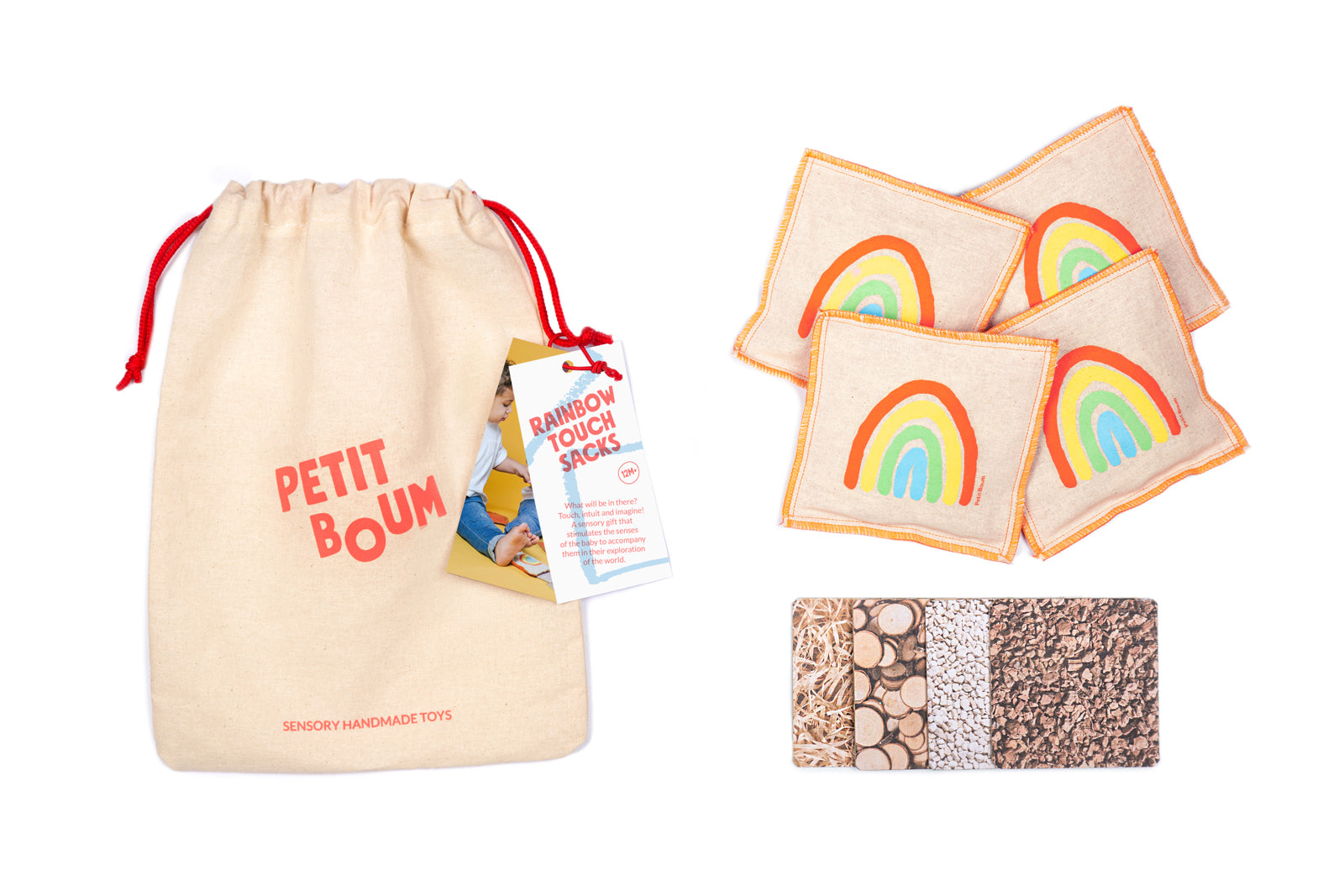 Rainbow Touch Sacks
Sale price

$33.45
Regular price
Choose options