Article: Mini Rodini's "A Sailor's Heart" collection now available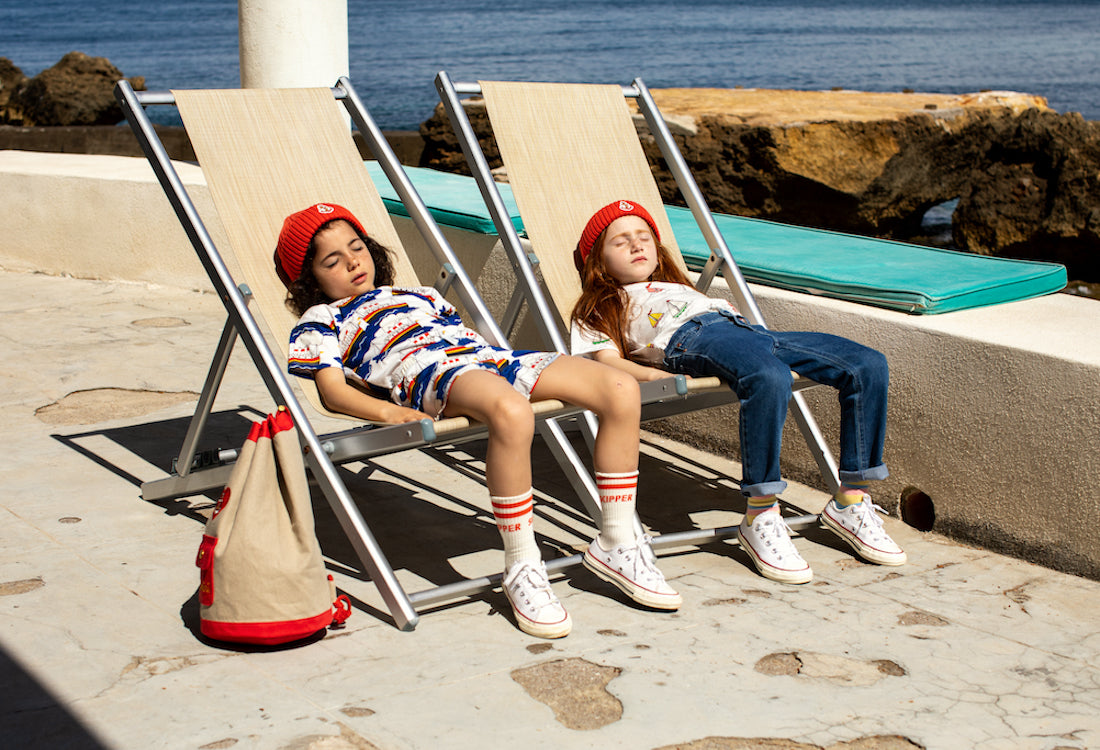 Mini Rodini's "A Sailor's Heart" collection now available
Ahoy there, mateys! If you're looking for the perfect summer wardrobe for your little ones, look no further than Mini Rodini's "A Sailor's Heart" collection, now available at Big en Belg.
Featuring a range of nautical-inspired prints, including anchors, pelicans, and sailing boats, this collection is perfect for any little sailor at heart. With a mix of shorts, t-shirts, dresses, and rompers, there's something for every child in this summer collection.
And not only do these clothes look great, but they're also made with high-quality, sustainable materials. Mini Rodini has a commitment to ethical and eco-friendly fashion, so you can feel good about dressing your kids in their clothes.
So set sail for adventure with the "A Sailor's Heart" collection from Mini Rodini, available now at Big en Belg. Your little ones will be ready for any summer excursion, from beach days to boat trips, and they'll look darn cute doing it!