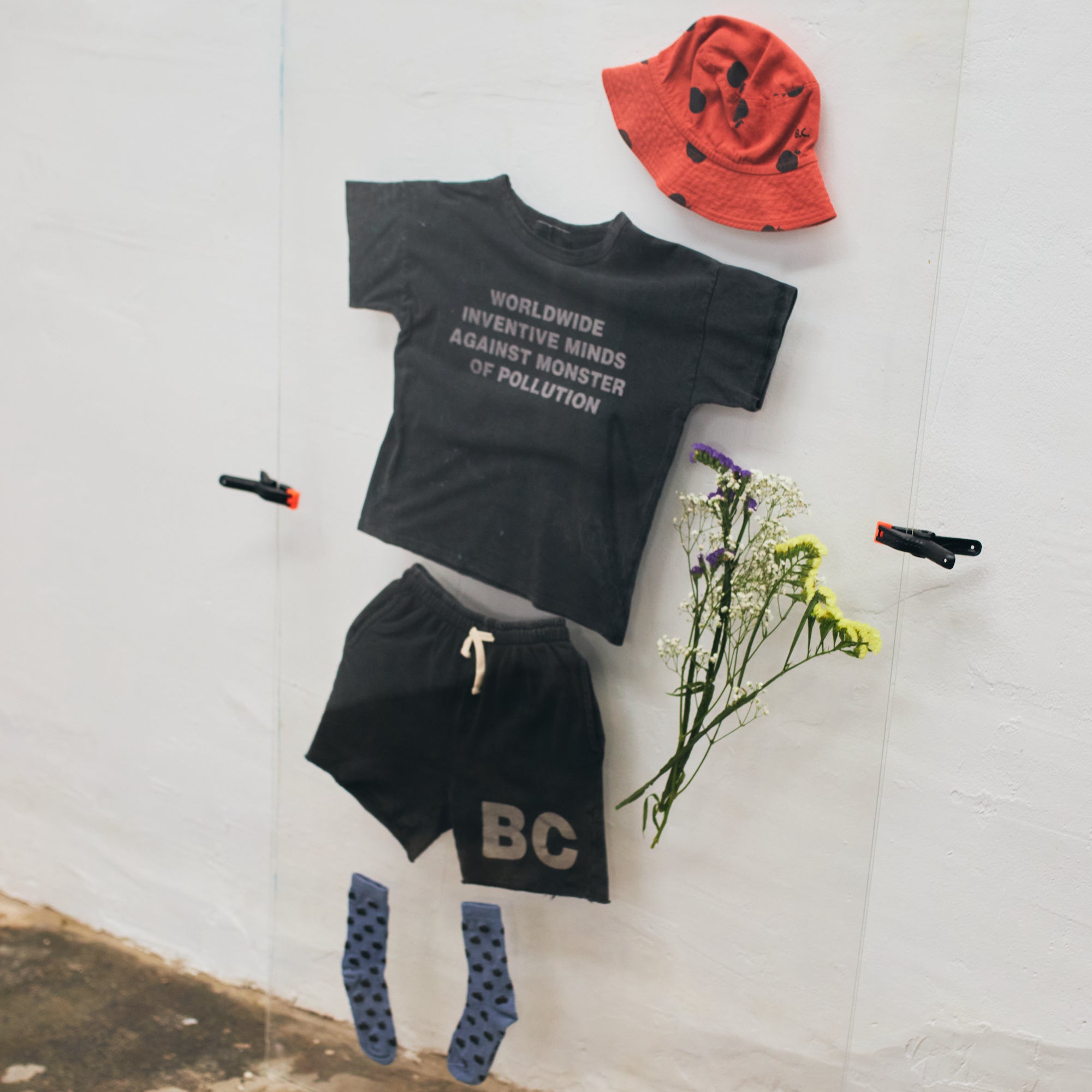 Bobo Choses Iconic Collection for the best basics
Hey there, Big en Belg fans! We've got some exciting news for you - we've recently added the Bobo Choses Iconic Collection to our webshop! This unisex collection is all about the best basics for kids, and we're absolutely loving it.
The Iconic Collection features a range of comfortable and stylish pieces that are perfect for any child's wardrobe. From t-shirts to sweatshirts to shorts, there's something for everyone in this collection. And because the clothes are unisex, they're great for sharing between siblings or passing down from one child to the next.
But what we love most about Bobo Choses is their commitment to sustainable and ethical fashion. All of the clothes in the Iconic Collection are made from organic cotton or recycled materials, so not only do they look great, but they're also good for the environment.
One of our favorite pieces from the collection is the "WIMAMP" short sleeve T-shirt. It's got a fun and playful design that any kid would love, and it's super cozy to boot. And the classic "BOBO" items are another must-have - it's perfect for any little explorer out there.
So if you're looking for some high-quality, sustainable basics for your kids, look no further than the Bobo Choses Iconic Collection, now available at Big en Belg. We guarantee you'll love these clothes as much as we do!